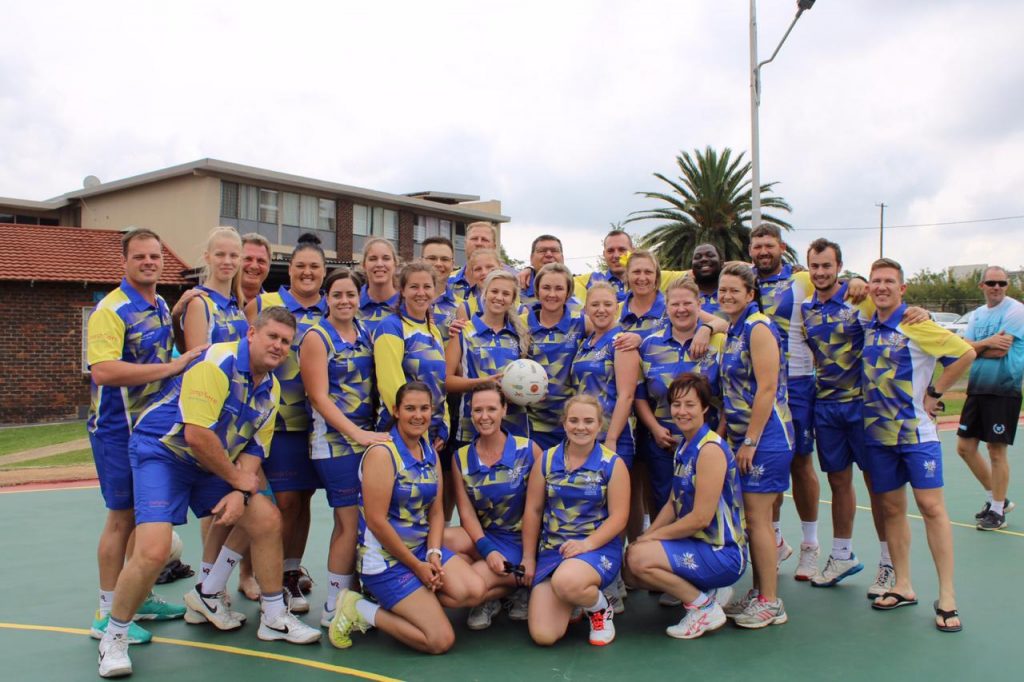 103 Years ago basketball was introduced at South African Teachers Colleges as a game for ladies. Over a period of time the rules were adapted to be more suitable for ladies to compete and a new game was born called Korfball.
During 1907-1916 the game was played under the banner of the South African Basketball Union after which the then Transvaal Korfball Board came into existence. Korfball was introduced as an official school sports at traditional Afrikaans schools and remained a school sport until the 1980's.
Men were mainly administrators, referees and selectors for the sport, but could not resist the game and in 1970 at the annual National Championships in Messina two teams comprising of referees played the first men's game in the lunch hour. This paved the way for men's teams to partake on a National level for the first time in 1971.
Due to husbands and wives playing Ringball this became a popular family sport with children playing socially whilst their parents were training. The executive committee realized in order to keep the children interested a competition must be introduced.
Currently age groups partaking in Korfball varies from 0/11 boys and girls to master men's and ladies, emphasizing the importance of the game as a family sport.

Various factors over the years prompted administrators to consider a name change in order to be recognized by all the sport governing bodies in South Africa as a unique sport code and during the centenary celebrations in 2007 the name was officially changed from Korfball to Ringball.

More about Our club:
With our group of young and old, we have exciting players making their way through the club ranks, the next few years at the club looks optimistic. The club continues to provide a platform for all levels of Ringball players, from social to elite, in a warm and welcoming
environment.
All members of the community are encouraged to join the club on its social evenings throughout the year.
In 2013 & 2014 our club ladies A team has won the gold medal at the National Club championship – BEST ladies Club team in SA, two years in a row!!

Aside from its regular fund-raisers and charity events, the club also runs a learn-to-play programme and development initiatives in our
community where beginners learn the ropes and are guided by qualified coaches. We have been able to introduce Ringball in our local
communities such as Azaadville, Munsieville and Kagiso
Seasonal Practice: From January – July every year
Tuesday & Thursday nights
Juniors between 18:00 – 19:30
Seniors between 19:00 – 21:00
Contact us:
CHAIRMAN
QUINTON OLIVER
CELL: 084 514 2034
oliverqc71@gmail.com
SECRETARY
CHANISE NAUDE
CELL: 082 440 3201
chanisejvv@gmail.com